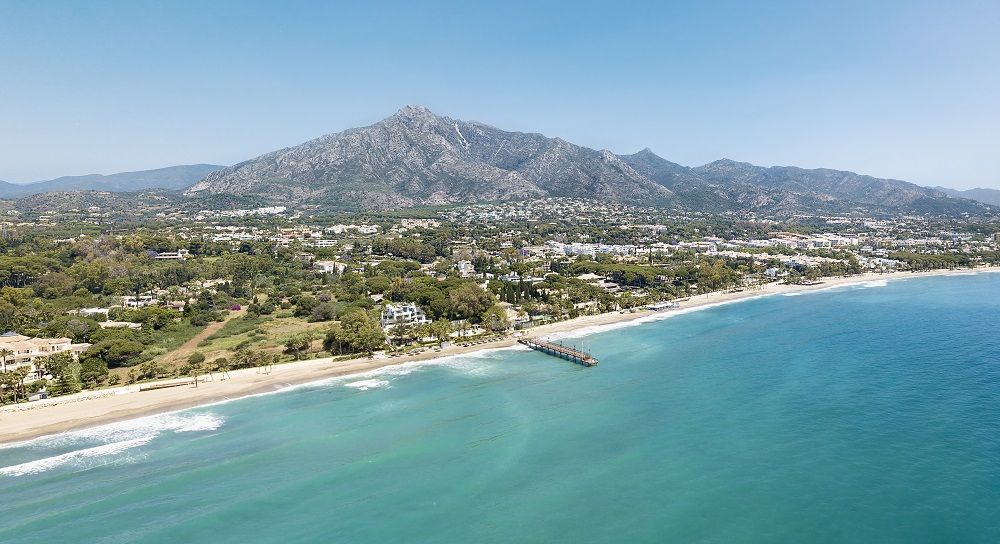 The Costa Del Sol is the area of Spain which stimulates the senses and broadens the horizons, or at least we think so anyway. It's the place to rest, unwind, and enjoy the Spanish lifestyle which is stress free (well most of the time) full of fabulous gastronomy, a wonderful climate, gorgeous beaches, stunning vistas and plenty to see and do for all the family.
Situated between the Costa de La Luz and the Costa Tropical, it's comprised of 9 municipalities and what was formerly a series of small fishing settlements, is now a world re-known tourist destination. Each of the towns along the coastline offer their own uniqueness and charm, and our specialist area covers from Benalmadena in the Northern Costa Del Sol to Estepona on the Southern Costa Del Sol.
The area of the Costa Del Sol has a fascinating history which started with the Phoenicians in around 770BC and changed hands quite a few times taking inspiration from the Romans, The Byzantines, The Arabs and the Spanish, before 'falling' into the hands of developers who started to transform the area in the 20th century. The Banos Del Carmen beach was first, then the Torremolinos Golf Club, and then several other resorts including Venta y Albergues El Rodeo and The Marbella Club. It wasn't until around the late 1970's though, and the rebuilding of Malaga Airport, that really put this area on the map, attracting both tourists and celebrities alike to it's shores.
Sometimes referred to as the 'Costa Del Golf' it's fantastic if you are an avid golf player, and here you will find the biggest concentration of golf courses in Europe, and you can always be sure that the course will be in perfect condition, ready for you to hit your 'hole in one'. As there's such a good range of courses available, don't worry too much if you aren't a pro, you'll be able to find something that suits your style.
If you aren't a golf fan then don't panic as there's a plethora of other leisure and entertainment facilities, and you'll find something for everyone regardless of their age. Don't forget the coastline stretches across 150km, so you'll always be near a fabulous beach, and with 13 Marinas and Yacht clubs in the region there's always some good watersports nearby too!
Honestly, we really could go on and on talking about the wonders of this beautiful part of the world, but, I think we'd run out of space haha, so, if there's anything more you want to find out about, do contact us and let's have a chat.
Did we also mention that it's also one of the best places in Europe in which to find your dream home? Not that we want to make this into a sales pitch, but if you'd like for us to join you on your journey, we'd be delighted to help in any way we can.
Start your search below – or contact us directly.